Advertisement
Founded by an Awori hunter named Akeja Onigorun, Ikeja was inhabited by Awori settlers who moved from Ota, an Awori town in Ogun state.
In the 15th century, there was migration from Ile-Ife by the Yorubas, one of which was to Ota.
Today, the Aworis have become a minority in Ikeja, because of the huge relocation and urbanization that has taken place there.
Ikeja is the capital of Lagos State and has a local government of its own, as well as a Local Council Development Area; Onigbongbo LCDA. Ikeja is the official seat of the Governor of Lagos and houses the State Secretariat.
Ikeja is a Lagos neigbourhood with a network of communities around it, and they are;
Agidingbi, Akiode, Alausa, Government Residence Area (GRA) Ikeja, Maryland, Ojodu, Opebi, Oregun, and part of Ogba.
Popular Places in Ikeja
The Murtala Muhammed International Airport; is the first airport in Nigeria, built during World War II and named after the fourth military Head of State.
Computer Village is an Information and Communications Technology (ICT) accessories market located in Otigba, in the heart of Ikeja.
Kalakuta Museum is located in the exact house where the Afrobeat legend, Fela Anikulapo Kuti lived.

Johnson Jakande Tinubu park was launched by former Governor Mr. Akinwunmi Ambode to honor the past Governors of Lagos State.
Ikeja City Mall is a retail space in Ikeja. ICM as it is popularly called is a choice destination for Lagosians to hangout and have fun. it has a wide selection of national and international tenants.
New Afrika Shrine is an open-air entertainment centre located in the Lagos neighbourbood of Ikeja, and the location of the annual Felabration music festival.

Ndubuisi Kanu Park is a public park where you can have fun with your friends and family.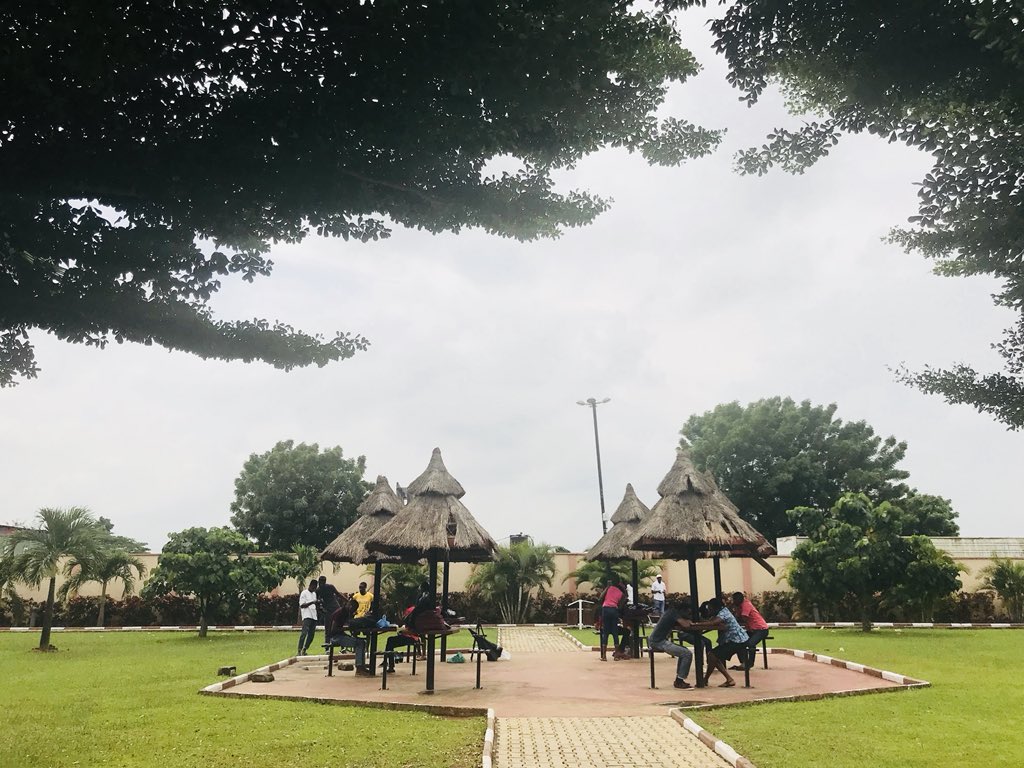 Sam Ethnan Airforce Base is a base of the air arm of the Nigerian Armed Forces. It was named after the late Group Captain Sam Ethnan, who died during active duty as the Commandant of the Ikeja Base.
Nigeria Police College, Ikeja is one of the colleges of the Nigerian Police Force that carries out training functions for the Force.
University of Suya is a spot where Lagosians troop to buy the popular barbequed meat called Suya.

READ ALSO: Lagos Spotlight: Epe Town
Prominent People
Ikeja is known to have housed prominent people in the Nigerian society, such as; late Chief MKO Abiola who lived on Opebi Road, Ikeja.


The legendary Fela Anikulapo Kuti lived in Ikeja.
Advertisement